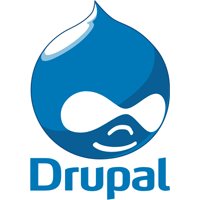 Drupal is a widely used open-source CMS platform that is becoming increasingly popular by the day. I have personally used Drupal on/off since v4 and have seen it mature over the years into my preferred content management system. Here at PRMWD Cloud Hosting we speak to hundreds if not thousands of new customers and prospects that are either wanting to migrate their existing Drupal sites into our Hosting Data Center in Hoston TX. PRMWD Cloud Hosting datacenter prove us withe all the advance technology or start fresh with Drupal.
Improving performance is always a concern with any site and after working with countless Drupal installs I have identified a few tools and options that can very easily make a very noticeable difference in your sites performance. These tweaks are not specific to the PRMWD Cloud platforms and should be considered by any Drupal site admin on any hosting platform. They will not only improve the performance of your site but also reduce back-end resource utilization such as CPU and memory or lower compute cycles on Cloud Sites for example. This is achieved through various levels of static page caching and a more optimized database. Let's take a look at the options.
Before we look at any third party modules lets examine what Drupal has built-in that can help. Navigate to Administer –> Site Configuration –> Performance. This section allows users to enable/disable specific caching functions included in Drupal CORE. Here are my recommendations for a typical Drupal site:
¥ Caching Mode: Normal
¥ Page Compression: Enabled
¥ Block Cache: Enabled
¥ Optimize CSS Files: Enabled (use in production only, not during theme development or customization)
¥ Optimize JavaScript Files: Enabled (use in production only, not during theme development or customization)
Next I highly recommend setting up a cron job to run the Drupal cron.php file regularly, I typically run it once per day but it depends on your site (heavy traffic sites might want to run it more often). While this may not have a direct performance impact it is good general practice as executing this script performs many maintenance tasks including cleaning up old log files and checking for updates. Setting up a cron job is pretty simple and some hosting platforms such as Cloud Sites can make this a point/click configuration. Reference this page for more information on how Drupal uses cron and setup instructions.
Now, lets take a look at two third party modules that I have used for sometime that can have a dramatic impact on your site: